Pendleton Heritage Mill Store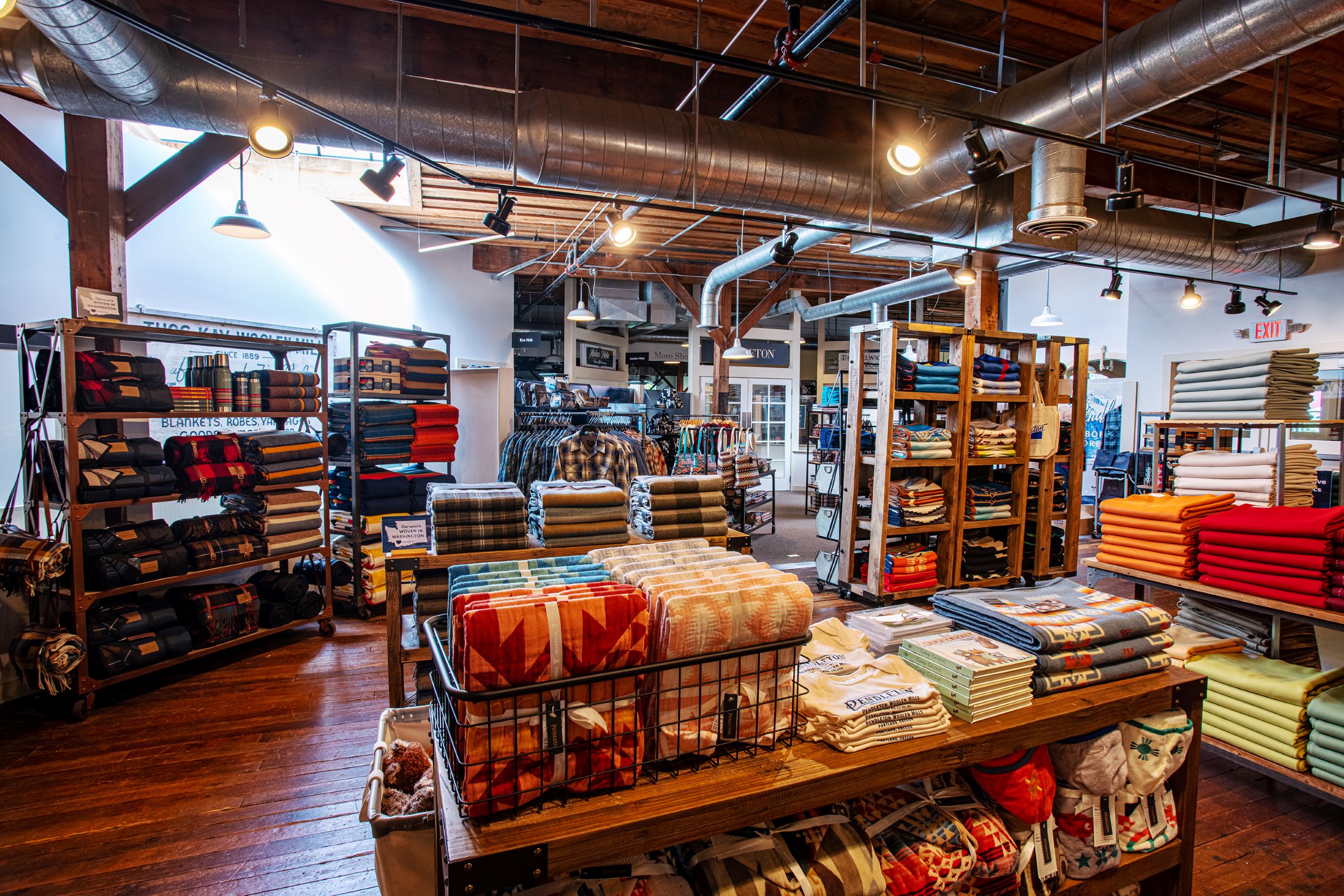 This location brings Pendleton home to the original Thomas Kay Mill, as part of the Willamette Heritage Center.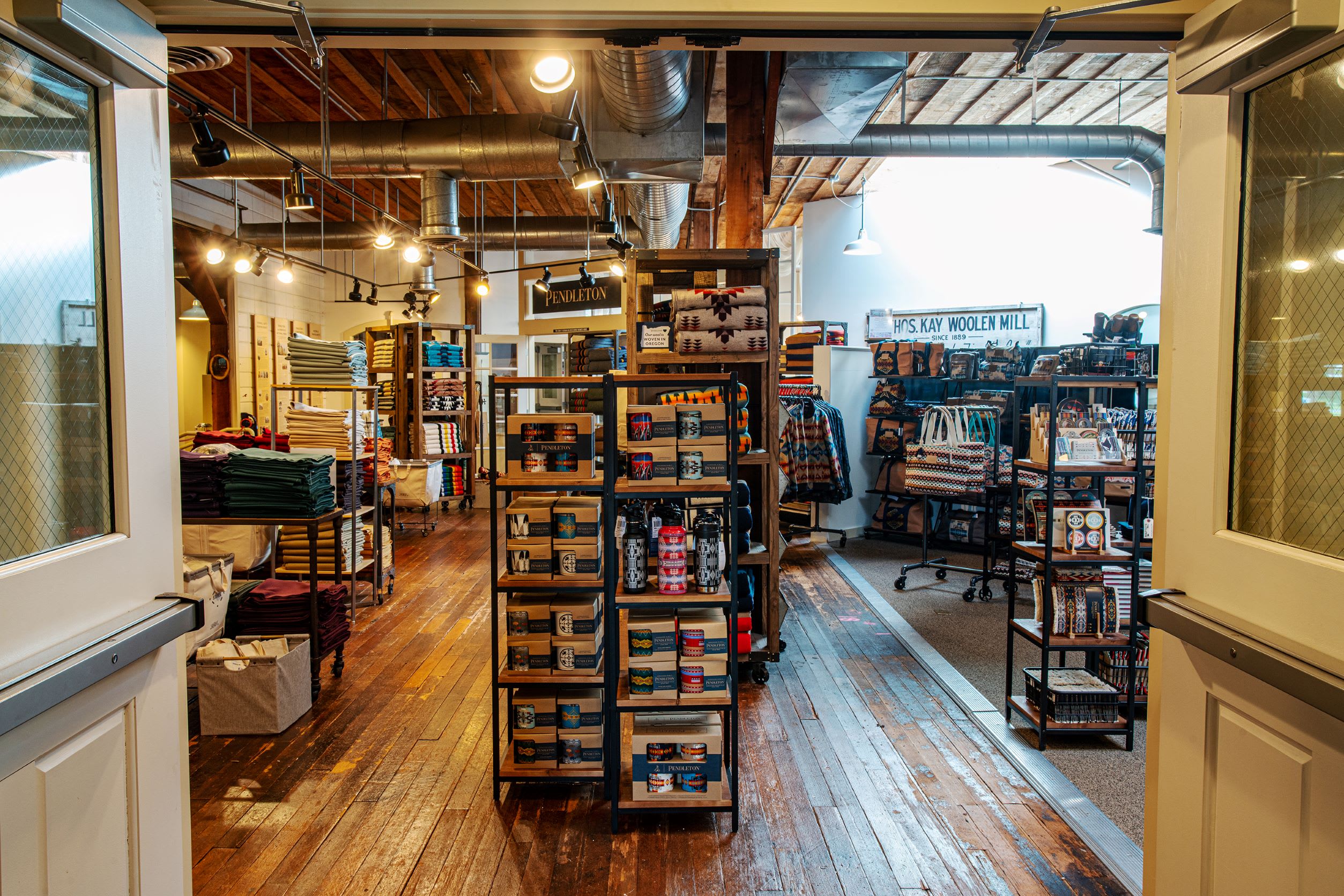 The store features goods from Pendleton's two USA woolen mills: table cut fabric and remnants, with a sewing and felting craft focus. Shoppers will also find a curated assortment of Pendleton's iconic apparel, home, gifts, and accessories. Informative displays and graphics help tell the history of Oregon's wool industry, alongside the history of Salem, Oregon's state capitol. Along with shopping and special events, visitors to the WIllamette Heritage Center can take a self-guided tour of the Thomas Kay mill, the place where Pendleton's weaving legacy began.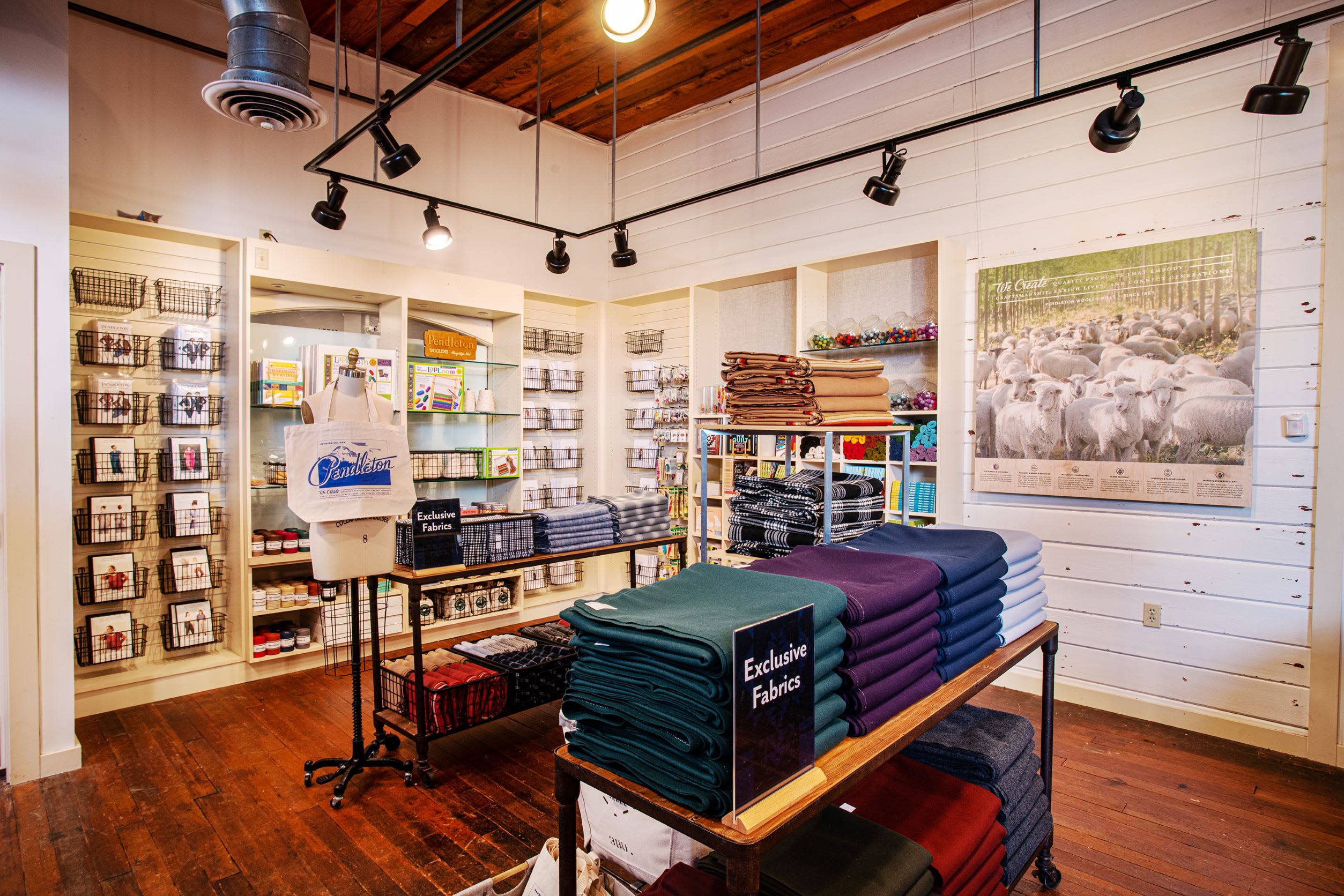 This store marks the return of descendants of English Master Weaver Thomas Kay to the site of his namesake
mill. In 1863, when Kay came to Oregon, he played a strong role in establishing the state's wool trade and eventually opened his own mill in 1890. Thomas Kay's grandsons, Clarence, Roy, and Chauncey Bishop, went on to open Pendleton Woolen Mills in 1909. Since 1964, the Mission Mill Museum Association (now the Willamette Heritage Center) has worked on the restoration and interpretation of the Thomas Kay Woolen Mill.
How To Find Us
1313 Mill Street SE, Suite 110
Salem, Oregon
503-990-7544

View Larger Map
Hours:
Tuesday - Saturday
10:00am - 4:00pm